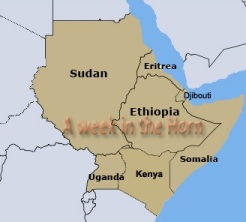 TFG moves following Al-Shabaab's withdrawal from Mogadishu
Promises of aid, visitors to Mogadishu and accusations of war crimes
Prime Minister Meles on an official visit to China
South Sudan becomes the 54th Member State of the African Union
Eritrea's Publicity Stunts aren't overtures for peace
The UN Monitoring Group Report; Eritrea's EOD in Somalia and Uganda
——————————————————————————–
TFG moves following Al-Shabaab's withdrawal from Mogadishu
Following the removal of Al-Shabaab fighters from Mogadishu, President Sheikh Sharif declared a state of emergency on Saturday last week covering areas recently vacated by Al-Shabaab and the IDP camps located within Mogadishu. This included the districts of Karan, Yaqshid, Hamar-Jadid, Shibis, Abdi Aziz and Bakhara Market as well Badbado camp (the largest IDP centre in Dharkenley district) and the other IDP camps within the city. This means the TFG forces will take over the security and control of the camps and the areas recently deserted by Al-Shabaab. Under the order which lasts for three months, these districts are placed under military law; it does not cover any other areas of the city.
The order underlines the fact that recent successive victories by the TFG and AMISOM against Al-Shabaab, and the latter's surprise withdrawal from the city, have given President Sheikh Sharif considerable political and military leverage. He is using the opportunity to give a clear warning to any clan elders or former warlords who might be thinking of trying to take advantage of Al-Shabaab's retreat on their own account and recreate the former clan enclaves. It is also intended to demonstrate to the international community (and to Somalis) that the TFG is in control and is going to act to consolidate recent military successes.
One of Al-Shabaab's leaders, Colonel Hassan Dahir Aweys has now admitted publically that internal disputes precipitated Al-Shabaab's retreat from Mogadishu, noting that he himself had had a dispute with Abu-Zubeyr ("Godane"). He also said Al-Shabaab would now be concentrating on increasing numbers of hit and run attacks "as our brothers in Afghanistan".
Other Al-Shabaab commanders have said fighters would remain in the city. Sources inside Al-Shabaab say three operational zones have been designated. One in north Mogadishu is under Sheikh Fuad Shongole; a second covering the area from the rapid Police HQ, or Saydka, to KM4 will be under Sheikh Mukhtar Robow, and the third area from KM4 to KM13 under Sheikh Ali Dheere.
While Al-Shabaab claims to be reorganizing, and to be building up its forces in the Gedo, Juba and Hiiraan regions to resist an offensive by TFG and allied forces, the TFG is also extending its control within Mogadishu. The police have been ordered to camp in Bakhara Market and provide security there, and extensive searches are going on in Abdi Aziz, Karan, Wardhigley and parts of Yaqshid before deploying forces there. Last week, AMISOM troops found an abandoned Al-Shabaab weapons cache in the Bakhara market containing over one hundred and thirty 155 mm artillery shells intended for use in bomb-making. On Monday a plant to produce improvised detonators, suicide vests and explosives was discovered. Over 400 items of munitions and bomb-making equipment were found, and it appeared Al-Shabaab had also been manufacturing hand grenades and hand weapons, giving credence to recent claims that it had been having financial problems and finding difficulties in the supply of ammunition and weapons.
On Thursday last week, the Preparatory Committee for the Consultative Meeting on Ending the Transition Period, a group which involves representatives from the UN, the TF Parliament, the TFG, Puntland, Ahlu Sunna and Galmudug, decided on a date for the planned UN sponsored Consultative meeting on the Transition – September 4th to 6th. The committee approved a draft road map, benchmarks and a concept note for the Consultative meeting. Full agreement on this will underline the claim that the main disagreements within the TFG have been sorted out.
UNPOS, the UN Political Office for Somalia, has finally indicated that it is prepared to increase the number of its staff in Mogadishu, from four to twenty four by the end of the year. The United Nations Special Representative for Somalia, Ambassador Mahiga, told the Security Council that the UN would begin to relocate its Somalia operations from Nairobi in the next few months. "We are now actively planning for an expanded UN presence inside Somalia, rather than the 'light footprint' we had envisaged," Mahiga said. He said it was "critical that we secure the logistical support, including a fast-tracked construction of permanent facilities to pave the way for the deployment of additional staff in Somalia, particularly in Mogadishu." A base is being built at Aden Ade international airport to house most of the increased numbers. Ambassador Mahiga also noted that the most pressing immediate need was to secure access for international humanitarian agencies bringing food and supplies into the capital.
On Monday this week a Security Council presidential statement stressed its support for the Consultative meeting next month. The statement came after a briefing from Ambassador Mahiga. It said the meeting would be expected to come up with "clear timelines and benchmarks to be implemented by the Transitional Federal Institutions." The Statement urged all participants 'to engage constructively and responsibly in this meeting". It noted that future support for the TFIs "would be contingent upon completion of the tasks in the roadmap". It is anticipated that the roadmap will cover details of what is expected and the specific timetable for all the necessary elements. These will include security developments, the constitutional review and adoption of the draft constitution, outreach and reconciliation, the roll-out out of basic social and administrative services, the reform of Parliament and the civil service, accountability, and finally, the Electoral Commission, political parties, the election of the President, the Speaker and his deputies and the final preparation for the Constitutional Referendum and the General Election.
The Security Council statement stressed the importance of "predictable, reliable and timely resources" to allow AMISOM to fulfil its mandate and called again on the international community to make contributions urgently. It reiterated its concern at the continued instability on Somalia and stressed the need for a comprehensive strategy to encourage peace and stability. It also reiterated its grave concern over the famine conditions in several parts of Somalia, welcomed the mobilization of the international community and urged all parties to ensure full, safe and unhindered access for the delivery of humanitarian aid across the country.
Earlier, following the request of AMISOM commander, Major-General Mugisha, for the African Union to deploy more troops, President Yoweri Museveni responded with a pledge to send an additional 2,000 Ugandan troops. Lt. Colonel Ankunda, AMISOM spokesperson, said the increase would be used to consolidate security in the capital and plan for phase two of the advance against Al-Shabaab. Burundi's President Nkurunziza has said Burundi will also send more troops if it was thought necessary.
The AU Peace and Security Council itself was briefed on the situation in Somalia on Tuesday by the AU Commissioner for Peace and Security and heard communications from the UN Secretary-General's Special Representative for Somalia, and the IGAD Facilitator for Somalia Peace and Reconciliation. It welcomed recent developments and called on AU members states to provide the requisite support to enable AMISOM to reach its UN authorized level of 12,000. It agreed to meet again on September 9th to hear a report from the Chairperson of the Commission ahead of the Security Council meeting on Somalia in the context of Resolution 1964, which authorizes the deployment of AMISOM until September 30th 2011.
This week, the African Union also held a two day workshop in Addis Ababa to identify concrete actions to take in support of AMISOM. This followed the renewed call by Dr. Jean Ping, AU Commission Chairperson, for the UN Security Council to authorize deployment of 20,000 peacekeepers to Somalia, in the wake of recent AMISOM and TFG victories. The AU has also called on the UN to take further steps to expand the support package given to AMISOM, in line with the requests with the AU Peace and Security Council decisions of October last year. The meeting brought together troop-contributing countries, actual and potential, AMISOM officials, IGAD, EASFCOM, UN, the EU and representatives of the permanent members of the UN Security Council. It identified the concrete steps necessary to provide AMISOM with support commensurate with the challenges, bearing in mind the planned meetings of the AU Peace and Security Council and the UN Security Council.
AMISOM indicated it would focus in the coming months on securing Mogadishu and its environs to facilitate reconciliation efforts and the relocation and movement of international civilian staff, implement phase two of the Concept of Operations as adopted by the Peace and Security Council in October last year, and facilitate humanitarian activities as required. The meeting recommended acceleration of the deployment of the additional troops pledged by Burundi, Uganda, Djibouti and Sierra Leone to bring the force up to the 12,000 strength covered by the UN support package. It called for enhancement of the support to take into account shortcomings previously identified, including provision of attack and utility helicopters, a maritime capability and combat engineering equipment. It recommended the insertion of Police Units into Mogadishu to bolster law and order, and free up the military for other operations. It suggested the additional establishment of a guard force, over and above the authorized strength of AMISOM, to provide protection for the AU, UN and TFIs. It called for the Concept of Operations of October 2010 to be revised by AMISOM to take account of other suggestions, and for a list of requirements and recommendations for further support for AMISOM to be made to the Security Council in early September.
***************
Promises of aid, visitors to Mogadishu and accusations of war crimes
This week, Andrew Mitchell, the UK's Secretary of State for International Development, became the first British minister to visit Mogadishu for 18 years. In a press conference at the end of his visit he said that if the international community did not increase its response to "this dreadful famine" up to 400,000 children could starve to death. He pledged a further $41 million of aid, to include food and medicine. There have been a number of allegations of food aid being misappropriated and Mr. Mitchell said it was imperative that the TFG controlled corruption. There were claims earlier this week by journalists that up to half of the food aid was being diverted. A TFG statement said there was no evidence to support this allegation, and Prime Minister Abdiweli said the TFG had zero tolerance for any kind of looting of food aid. The World Food Program said it was investigating suspected thefts of international aid, but it was "confident that the vast majority of humanitarian food aid reached the starving people of Mogadishu and saves lives every day." It added that there were strict controls on the ground despite the problems. The World Food Program is now beginning to expand its activities into areas previously sealed off by Al-Shabaab.
Another visitor to Mogadishu this week was President Ismail Omar Guelleh of Djibouti, who held talks with President Sheikh Sharif and visited Badbado camp where thousands of drought displaced people have been settled, donating medical aid and food for malnourished children. He also went to Benadir Hospital which looks after numbers of malnourished children. He said the situation was far worse than he had realized. Somali people, he said, needed help from the world, and even more from Muslim countries. Djibouti itself is also suffering from the drought, and around 1 in 5 of the population, about 165,000 people need urgent humanitarian aid.
President Sheikh Sharif himself went to Turkey this week to attend a ministerial meeting of the Organization of Islamic Cooperation (previously the Organization of Islamic Conference) called to discuss the situation in Somalia and the reasons for the famine. The OIC has already developed a special program to assist Somalia, providing $150 million to help in issues of food security, health, drinking water and economic recovery. Countries that have been coordinating aid through the OIC include Saudi Arabia, which has allocated some $60 million of humanitarian aid, Iran ($25 million) and Kuwait ($10 million). On Wednesday, OIC Secretary-General Ekmeleddin Ihsanoglu announced that members of the organization had pledged another $350 million, and it hoped to raise this figure to $500 million very shortly. The conference which heard from President Sheikh Sharif, was told by Turkish Prime Minister Tayyip Erdogan that the Somali famine was a litmus test not only for Muslims but for all humanity. He added that he hoped the efforts of the OIC would mobilize "sleeping consciences", and would encourage the Western world to show its support for Somalia. Prime Minister Erdogan is now visiting Somalia where he plans to visit relief camps to draw international attention to the problem.
Early this week, the World Bank has announced it is going to provide $686 million for medium term support for Ethiopia and Kenya to deal with the effects of drought and high food prices, to improve social protection and foster economic recovery and drought resilience for the region. Initially, it will target the most vulnerable by enhancing the existing safety net programs. In the longer term the Bank will focus on building resilience to droughts including investments in drought risk reduction and risk financing as well as climate-smart agricultural practices.
According to the UN Humanitarian Coordinator for Somalia, Mark Bowden, a lot of progress is being made though there was still much to be done, as "Somalia is at the epicenter of a regional crisis". There was now a need for better coordination with the proliferation of so many organizations on the ground. There was still a shortfall of half a billion dollars. The pledging conference hosted by the African Union is scheduled to take place on Thursday next week here in Addis Ababa. Aid agencies hope African leaders, and others, will give generously and agree to a timetable of long-term investment in policies to prevent future droughts reaching such disastrous levels as this has done.
Last week, Human Rights Watch issued a report on Somalia '"You Don't Know Who to Blame": War Crimes in Somalia', suggesting that serious violations of international law were a major cause of the current humanitarian crisis. The report claims all sides in Somalia were guilty of human rights violations. Though it somewhat gratuitously, and implausibly, adds Kenya and Ethiopia, neither of which are currently involved in Somalia, to its list of those to share the blame for current violations, for the first time HRW finally appears prepared to accept Al-Shabaab's real responsibility for violations. It still manages, as in all its previous reports, to concentrate on AMISOM and the TFG; however this time it has quoted at length accounts of unrelenting daily repression and brutality in areas under Al-Shabaab control, the harsh punishments, notably floggings and summary executions, including public beheadings, the forcible recruitment of children and adults, and its deprivation of humanitarian aid for people. Even so, it continues automatically to accept at face value almost all criticisms of AMISOM, though it did agree that AMISOM had taken measures in recent months to minimize civilian casualties, and the TFG. A TFG spokesperson said the government "utterly refuted the allegation". He noted that HRW's admission that reliable figures were hard to come by indicated that HRW was "out of touch with the reality on the ground". He added that HRW hadn't bothered to give the TFG a chance to respond to the allegations. The spokesperson said the TFG took its responsibility to protect civilians seriously and took "extreme caution under extremely difficult circumstances when conducting operations".
***************
Prime Minister Meles on an official visit to China
Prime Minister Meles returned to Ethiopia earlier this week after a successful five day (August 11th to 15th) official visit to China, during which he held talks with President Hu Jintao, Premier Wen Jiabao, Chairman Wu Bangguo of the National People's Congress Standing Committee and other officials. He also attended the opening ceremony of the 26th Summer Universiade being held in Shenzhen. Prime Minister Meles has visited China on several other occasions, in 1995 and in 2004 as well as co-chairing the Beijing Summit of the China Africa Forum in November 2006 with President Hu. President Hu Jintao welcomed Prime Minister Meles and expressed the deep sympathy of the Chinese people over the effects of the drought in Ethiopia. He said relevant Chinese departments would be sending food aid to Ethiopia as soon as possible. China had announced plans to provide 90 million yuan ($14 million) of emergency food aid to the Horn of Africa in late July. President Hu said Sino-African relations had made significant progress as a result of the Chinese-Africa Forum and the two sides were working on developing a new strategic partnership. China, he said, is ready to improve communication and cooperation with Ethiopia and other African countries in the interests of advancing this strategic partnership.
During the talks with Premier Wen Jiabao, the Chinese Prime Minister announced that China would be providing an additional 353 million yuan ($55.28 million) in emergency food aid to Ethiopia and other drought affected countries. Prime Minister Wen said Ethiopia was a sincere friend and an important partner of China and he pledged support to the Growth and Transformation Plan, whose focal areas of course include expansion of railway and telecommunications infrastructure. China, said Prime Minister Wen, would enhance cooperation in electricity, transportation and other infrastructural construction, expand industrial investment and technology transfer, and help build an efficient agriculture sector and achieve sustainable economic and social development. On the international level, he said China would coordinate with Ethiopia to push for the Group of 20 to establish a sound environment for Africa's stability and development. In response, Prime Minister Meles said he appreciated China's emergency food aid to Ethiopia and other drought hit countries. This demonstrated its firm partnership and sincere friendship. He noted China's long-standing economic aid and support to Ethiopia which had greatly improved Ethiopia's capacity for self-development. Ethiopia, he said, was ready to further enhance mutually beneficial cooperation in trade, investment and technology, and develop bilateral relations.
A number of agreements were signed during the visit including a $500 million loan agreement with the Chinese Export and Import Bank. According to the Minister of Finance and Economic Development, Ato Sofian Ahmed, one of the delegation members accompanying Prime Minister Meles, the loan would be used to implement a total of 15 projects. These are projects that have already been finalized and will now be discussed with the Chinese government. Prime Minister Meles also met with various businessmen and investors including shoe manufacturers who expressed interest in investing in Ethiopia. He conferred with officials and investors from the Hebei region on cotton and textile industry development. The Prime Minister told investors that Ethiopia would welcome their involvement, and responded favorably to the request to establish an industrial zone in Dire Dawa, emphasizing the government's readiness to provide incentives.
***************
South Sudan becomes the 54th Member State of the African Union
On Monday, the African Union headquarters in Addis Ababa celebrated the official admission of South Sudan as its 54th member State, adding a 54th star to its flag. The celebration included a flag raising ceremony inside the headquarters and at the main gate. Dr. Jean Ping, Chairperson of the African Union Commission, extended a warm welcome to General Salva Kiir Mayardit, President of the Republic of South Sudan. Others attending the ceremony included Ato Hailemariam Desalegn, Ethiopia's Deputy Prime Minister and Minister of Foreign Affairs, Ministers, AU Commissioners, the Deputy Executive Secretary of the UN-ECA, Ambassadors, and an enthusiastic South Sudanese Delegation.
Dr. Ping, describing the event as historic for South Sudan and for the African Continent, said the AU Commission had received far more than the majority vote required for admission on July 27th. In his capacity as legal representative of the Union, he formally declared the Republic of South Sudan the 54th member of the Union and officially welcomed it to the family of nations. Dr. Ping noted that the birth of the new nation was the result of a peaceful referendum, and he extended the appreciation of the AU to General Salva Kiir and General Omar El Bashir for the efforts they had made to achieve this success. He also reminded the two governments that there were some extremely important outstanding issues and appealed to both to deal with them peacefully and in accordance with existing agreements, and to avoid any unilateral action that might complicate the situation. He recalled the promise of the two presidents on July 9th to maintain excellent relations devoid of bitterness and revenge, and appealed to them to make maximum efforts to keep to their promise: "the single most profound and solemn message of peace for all of Africa". He also appealed to the leadership of both nations to work resolutely towards ensuring lasting peace and stability and friendly relations between their two countries. Recalling the African Union's support for full implementation of the CPA, Dr. Ping stressed the availability of the AU and of its commitment to actively assist the common search for long-lasting good relations between Sudan and South Sudan.
Dr. Ping took the opportunity to emphasize the AU's appreciation to the UN, IGAD and to Prime Minister Meles, for their assistance, under the facilitation of the African Union High Level Implementation Panel, chaired by Thabo Mbeki, to help realize the agreement on temporary security and administrative arrangements in Abyei, reached in Addis Ababa in June. He said the African Union would remain committed and engaged to ensure the recent agreements on maintaining stability and security along the common border zone would be kept. Dr. Ping, who reminded the people of South Sudan that they must be the main architects of their success in overcoming difficulties on the road to development, noted that the African Union and the international community were well aware of the tremendous challenges South Sudan faced. He announced the AU Ministerial Committee on Post-Conflict Reconstruction and Development for Sudan was planning to shortly hold an African Solidarity Conference with a view to mobilizing support from inside and outside Africa for the new nation.
General Salva Kiir Mayardit, President of the Republic of South Sudan, said South Sudan affirmed its commitment "to live in peace with our brothers and sisters in Sudan." He reiterated his leadership's commitment to realize the expectations of its people for lasting peace, stability and socio-economic development, and to build the new nation to the satisfaction of the people of South Sudan and of the friends of South Sudan, promising to use oil money to fuel agriculture to feed the people. He called on the AU, the regional and the international community to extend their support to South Sudan's reconstruction efforts. He reaffirmed the readiness of the leaders and people of South Sudan to live in harmony with the leadership, brothers and sisters of the Republic of Sudan, promising to do everything possible to realize a smooth and successful transition, as South Sudan "assumes its right place" at the AU and the UN.
Meanwhile, South Sudan's Foreign Minister, Deng Alor Kuol, underlined South Sudan's commitment to the AU when he said that it was prepared to send troops to AMISOM in Somalia. He was quoted as saying that it was part of South Sudan's responsibility "to help our Somali brothers and sisters achieve peace". He added: "We, as Africans, must be in the lead to alleviate problems before we ask the Western World or anyone else to come and help us." Following talks with Deputy Prime Minister and Foreign Minister, Hailemariam Desalegn, on Tuesday, he said South Sudan was keen to forge strong ties with Ethiopia. He said that the two countries had agreed to work closely on various economic activities including power generation, trade and capacity building. A joint ministerial committee, expected to hold its first meeting in September, was currently being formed to further strengthen bilateral relations. South Sudan has also offered to mediate between Ethiopia and Eritrea, and President Kiir said he would shuttle between Addis Ababa and Asmara until normal relations were re-established.
***************
Eritrea's Publicity Stunts aren't overtures for peace
Whatever Eritrea is currently saying about its behavior, real or intended, it is certainly clear enough from the intemperate and extravagant letter sent by President Isaias to Secretary-General Ban ki-Moon on the 31st of July 2011 that dialogue with Ethiopia is not meant to be on the menu. Indeed, his unbridled and inaccurate comments suggest he has every intention of continuing the series of destabilizing activities against Ethiopia and elsewhere in the Horn of Africa for which the UN Monitoring Group has provided so much evidence.
It is hardly a surprise. Eritrea has gone to war with literally all its neighbors. When direct military confrontation has failed, as in the case of its open aggression and invasion of Ethiopia, Eritrea has subsequently resorted to the use of insurgents and extremist groups to try destabilization. In fact, this pattern of behavior has been too obvious to be hidden, irrespective of any diplomatic efforts to the contrary. As the UN Monitoring Group made it clear in its recent report, the evidence that Eritrea has been supporting, financing and directly executing various terrorist campaigns in the entire region is compelling, even overwhelming.
Eritrea's Permanent Mission to the UN has joined in the collection of denials, recriminations and fallacious allegations that make up the regime's increasingly agitated campaign to try and turn the international community's attention away from its activities and from the Monitoring Group's detailed evidence. As usual, it has once again recycled the usual invective against Ethiopia though it has, less usually, avoided its usual claim that the whole world is conspiring against Eritrea. For the moment it appears to be just Ethiopia, and, of course, the United States.
The central element of Eritrea's statement is its oft-repeated claim that the source of all the problems in the region is the so-called 'unresolved border dispute' with Ethiopia. Perversely, Eritrea's leaders blame everyone for their alleged frustration with what they claim is the international community's failure to force Ethiopia to implement the demarcation of the border between the two countries. Their argument is apparently that only by Eritrea openly and repeatedly defying international law and ordinary commonsense can they attract international attention to their supposed grievance. As the UN Monitoring Group report says this is "routinely cited by Asmara as justification for its support to Ethiopia's armed opposition groups such as the ONLF and OLF." It added that whatever Eritrea's frustration with the border issue, "the means by which the leadership in Asmara apparently intends to pursue its objectives are no longer proportional or rational."
The cynicism, and irrationality, of the Eritrean argument is very clear. Ethiopia has loudly and repeatedly reiterated its readiness to demarcate the border between Ethiopia and Eritrea in accordance with the delimitation decision of the Boundary Commission and resolve all outstanding issues between the two countries through dialogue. It has been seven years since the Ethiopian parliament passed a resolution in 2004 to accept the Boundary Commission's delimitation decision, to "resolve the dispute between Ethiopia and Eritrea only through peaceful means" and to "start dialogue immediately with a view to implementing the Ethiopia-Eritrea Boundary Commission's decision in a manner consistent with the promotion of sustainable peace and brotherly ties between the two peoples."
That is, almost verbatim, what the AU Summit said last June. It hasn't prevented the Eritrea's leaders from trying to twist and distort the text. As always, they appear to believe semantic sleights of hand can substitute for genuine evidence. The Eritrean Permanent Representative's statement insinuates that an AU decision was passed at the Malabo Summit absolving Eritrea from sanctions. This could hardly be more inaccurate. In fact, what occurred at Malabo was neither exoneration nor exculpation of Eritrea; nor was the issue of tightening sanctions raised, either by Ethiopia or by IGAD. No call was made there to tighten sanctions against Eritrea; the issue wasn't even mentioned. IGAD, however, at its own separate summit, a week or so later, after detailed discussion did call for the sanctions to be strengthened because of the evidence of Eritrea's continued and repeated violations of Security Council Resolutions 1844 and 1907.
The reality of what occurred at Malabo was that the AU, as part of its look at the various unresolved problems in the continent, reiterated "its concern over the continued impasse in the peace process between Ethiopia and Eritrea." Eritrea's statement claims that AU Summit in Malabo called on both Eritrea and Ethiopia "to peacefully resolve their dispute, normalize their relations and lay the foundation for lasting peace and security in the Horn of Africa." This is exactly what Ethiopia has been saying all along. Ethiopia's repeated offer of dialogue with the Eritrean government to resolve differences peacefully and in a civilized manner has however fallen on deaf ears. As the Government's most recent statement noted "Ethiopia has consistently offered dialogue; the Government of Eritrea has, as consistently, refused it."
Despite the face of the mass of evidence now made public by the Monitoring Group, the regime in Asmara has continued to deny any responsibility. It is ignoring the detailed proof of its activities to try to play the victim rather than the perpetrator. It apparently hopes to wiggle out of the sanctions while continuing to try and inflict more damage and destruction. It would be more appropriate, and easier, to accept responsibility for its past activities, to try to mend fences with its neighbors and the international community by moving even a little towards normal behavior.
Rather than do this, the regime's latest statement attacks Ethiopia claiming that the call for tightening of sanctions comes from Ethiopia alone. In fact, IGAD has been consistently unanimous in its view of the necessity of tightening sanctions and making them realistic. Eritrea's Permanent Mission in New York also fabricates allegations about the aim of the sanctions and the effects, falsely claiming that IGAD is trying to bring a halt to remittances. As Deputy Prime Minister and Foreign Minister Hailemariam specifically said when speaking on behalf of IGAD members to the Security Council, the sanctions regime should only be directed against the controversial 2% Diaspora tax, considered illegal by many. It must not be aimed at the remittances on which so many thousands of Eritreans now depend. That would be contrary to the publicly stated solidarity of all IGAD member countries with the people of Eritrea. In fact, IGAD's request to the UN Security Council to tighten sanctions was very carefully framed to avoid repercussions for the people of Eritrea. Sanctions, as envisaged, will have no effect on the people of Eritrea. They will target the specific actions of those in the Eritrean leadership, named in the Monitoring Group report, and who threaten peace and security in the region. They should also limit the ability of such people to acquire and use funds from international mining companies for further efforts at regional destabilization.
Eritrean officials have, for quite some time now, been demanding time to rebut the Monitoring Group's evidence. They have so far failed to come up with any single fact to suggest that any of the evidence in the Report is unreliable, let alone inaccurate. The leaders of Eritrea have even yet to acknowledge that they had a conflict with Djibouti, much less a genuine desire to resolve the dispute. They have yet to recognize the legitimacy of the TFG in Somalia and stop their open support for extremists there. They have made no effort to become part of the solution in the quest for peace in Somalia. In fact, only a few days ago, the Eritrean regime actually launched a TV programme in Somali. It is already clear that the intention is to further fan the flames there.
When it comes to Ethiopia, Eritrea has, of course, yet to assume any responsibility for the series of campaigns waged at its behest including the January plot to bomb Addis Ababa during the African Union Summit. Indeed, it has hardly bothered to protest its innocence, or produce any evidence to the contrary, but has rather been making appeals to pity, falsely claiming Eritrea to be the victim, not the perpetrator, of destabilizing campaigns. The Permanent Representative's letter even goes so far as to claim that the reason why the UN Monitoring Group's report should not be credible is because Eritrea has always argued, since the days of its struggle for independence, that it has been the victim of the world and everybody has always been against it.
It is quite obvious that the regime in Asmara, faced by the possibility of real and effective sanctions, now wants to try and convince the international community that it could be a law-abiding and sensible government that has been wrongly accused of violating international law and practice. It has even said it is taking "concrete steps to reactivate its membership in IGAD" and "steps to strengthen its relationship with the countries in the sub-region." This indeed sounds nice and comforting. It is however, clear, as we noticed above, that this is not intended to include its neighbour, Ethiopia. Equally, it shouldn't be forgotten that as Eritrea returned to the AU for the first time for nearly a decade at last January's Summit, it simultaneously planned a bombing campaign to try to disrupt that very summit and turn "Addis Ababa into Bagdad". It had already dispatched three terrorist teams in a plot to bomb Addis Ababa at the very same time it was telling the AU that it had decided to re-open its representation in Addis Ababa.
The emptiness of any indication that Eritrea's is changing its policies is very clear in its continued denial of any responsibility for its continued destabilizing activities throughout the region. It begs a question how a regime that has fallen out with its neighbors as a result of well-documented and proven destabilization activities can entertain the illusion that it can just walk back to where it once was without even acknowledging for a second that it acted unacceptably. The "concrete steps" to which it refers do not appear to include any apologies. They look remarkably like a mere publicity exercise, and not something that can be mistaken for a genuine gesture towards peace and reconciliation. Mere gimmicks are simply not enough. Eritrea must be made to understand that the only way to strengthen relations with the countries in the sub-region" is by a real and open change of policy and complete abandonment of all its efforts to destabilize the Horn of Africa.
***************
The UN Monitoring Group Report; Eritrea's EOD in Somalia and Uganda
Last week, we looked at some of the detail of the of the UN Monitoring Report's evidence of Eritrea's support for terrorism in Ethiopia and its encouragement of armed opposition movements. This week, we will concentrate on the evidence in the report of the activities of Eritrea's External Operations Directorate (EOD) in Somalia and Uganda; on Eritrea's support for Al-Shabaab and other extremist groups in Somalia and for the terrorist activities that Al-Shabaab have carried out against AMISOM and, of course, in Uganda, last July.
The Monitoring Group notes that Eritrean support to Somali armed groups goes back to the time of the Eritrean Ethiopian war. After its invasion of Ethiopia in May 1998, Eritrea moved quickly to try and open a "second front" against Ethiopia by providing assistance to a Somali warlord, Hussein Aydeed, and through him to the terrorist organizations, the Oromo Liberation Front and the Ogaden National Liberation Front. This had little effect during the war, but Eritrea continued to support both organizations subsequently. Eritrean involvement in Somalia significantly increased in mid 2006 after the ICU took over in Mogadishu. Subsequently, after the defeat of the ICU by Ethiopian and TFG forces, and the takeover of the TFG in Mogadishu, this continued through the Alliance for the Re-Liberation of Somalia, set up under Eritrean auspices in Asmara, and by the support provided to Al-Shabaab.
Despite the activities chronicled in previous Monitoring Group Reports of details of arms supplies to the ICU, to Al-Shabaab and to other groups, the Report notes Eritrea has consistently claimed a "principled position of non-interference in the internal affairs of Somalia". However, it then adds very specifically: "new information obtained by the Monitoring Group during the course of [its] mandate not only confirms many previous allegations of Eritrean military involvement, but also offers firm grounds to believe that Eritrea still retains active linkages to Somali armed groups, principally through the External Operations Directorate..".
The Report details documentary evidence of payments made in 2008 to a number of individuals by the Eritrean Embassy in Nairobi. This includes payment vouchers, receipts and tabulated records of payments, all of which have been authenticated. The Report goes into considerable detail with reference to particular named individuals, itemizing their links to Al-Shabaab and the payments received. It adds that additional testimonies and the financial records of certain individuals indicate that this support has continued "to the present, and that the Embassy of the State of Eritrea in Nairobi continues to maintain and exploit a wide network of Somali contacts, intelligence assets and agents of influence in Kenya." Indeed, sources in the Embassy, as well as recipients, confirmed such payments are still being made, and the amount dispersed "is roughly $80,000 per month".
In response to enquiries about flights from Asmara to Kismayo and other airports in Somalia, the Report notes that the Government of Eritrea has acknowledged operating a small number of flights for diplomatic and humanitarian purposes and scheduled commercial flights. However it refused to respond to requests for information about military flights, as such requests "go well beyond the mandate of the Group and seriously infringe on Eritrea's sovereignty." There have been claims of flights between Kismayo and Asmara in March and April this year, one of which reportedly brought 25 foreign fighters to Kismayo. The Monitoring Group is careful to note that it has not been able to independently confirm these reports.
In a lengthy case study, Annex 8.5, the Report goes into considerable detail of the activities of the External Operations Directorate and Eritrean intelligence links with Somali armed opposition groups, in particular giving details of the activities of Colonel Tewelde Habte Negash, operating under the supervision of General Te'ame in the External Operations Directorate. Along with Colonel Fitsum Yishak, General Te'ame's deputy, Colonel Negash has been involved in training of armed opposition movements, though in his own case largely those from Somalia.
The Report details various eyewitness accounts of Colonel Negash's activities from 2002 when he was providing timing devices for explosives to an OLF group. A year later he was in the Eritrean Embassy in Nairobi providing passports for members of the ONLF and other Somalis as well as coordinating an airlift of ONLF fighters and weapons from Eritrea to Dusamareb in Central Somalia near the border with Ethiopia's Somali Regional State. After the ICU takeover of Mogadishu in June 2006, "Negash spent considerable time in Mogadishu, coordinating support to a variety of armed groups including the ICU and its militant wing as well as the ONLF and the OLF." He held a series of meetings with, among others, Yusuf Indha'adde and Aden Hashi Ayrow. According to ONLF members, he provided explosives training at this time, and according to Al-Shabaab sources he was also involved in training for suicide bombings and vehicle-borne explosives devices. Following the defeat of the ICU in December 2006, Negash fled to Kenya with seven other Eritrean officers.
The Report notes that Colonel Negash was deported in 2008 from Kenya "at least in part because of his alleged attempts to involve himself in ransom negotiations for Somali pirates". He then apparently travelled to Uganda, continuing his activities there before returning to Kenya a few months later when he was again deported for association with Somali armed opposition cells in Kenya and Somalia. He had travelled from Uganda, to Kenya and on to Somalia, with an Eritrean embassy official from Nairobi, to meet members of Al-Shabaab. Despite these deportations, Colonel Negash continued to maintain his involvement with Somali opposition groups, and travelled to Hargeisa in late September or early October 2010. According to captured ONLF fighters, Colonel Negash was also involved in training programs in Eritrea for the operation to infiltrate ONLF fighters into Ethiopia via Somaliland in September 2010.
The Report adds some details of the activities of a close associate of Colonel Negash, Hannibal Khasay, who was also arrested and deported from Kenya in June 2009. According to the report, he was involved in a lucrative human trafficking network run by the Embassy of Eritrea in Nairobi. After this, according to his own account he travelled back and forth between Eritrea and Uganda where he was arrested in early 2011.
The Monitoring Group concludes from its investigations of the movements of Colonel Negash and others that the Eritrean presence in Uganda and South Sudan indicated "a wider Eritrean intelligence effort dedicated to supporting armed groups in the region in addition to Al-Shabaab." It said it had identified a group of at least four other Eritrean intelligence officers deployed to Uganda and South Sudan and headed by a Colonel Yonas. Colonel Yonas and Colonel Negash reportedly met regularly with Eritrea's then Consul-General in Juba, Alem Negash. Alem Negash is a former intelligence officer who worked previously at the Eritrean embassy in Khartoum and in Nairobi where he managed Eritrean relations with Somalia.
The Monitoring Group Report adds that it also received a report from Eritrean sources of a visit by an Eritrean intelligence officer to Mbale in eastern Uganda to meet Somali armed opposition members. The Monitoring Group notes that Mbale has a significant Somali population and it was a location used to store some of the materials used in the Al-Shabaab July 2010 bombings in Kampala.
The Monitoring Group concludes its case study of Eritrean intelligence links with Somali armed groups in the region by suggesting that Colonel Tewelde Habte Negash's continued activity in Uganda, South Sudan, Kenya and Somalia, "represents a threat to peace and security in the region". Given his past record of involvement with armed opposition movements throughout the region, and his senior role in the External Operations Directorate of Eritrea headed by General Te'ame, the Report "recommends vigilance on the part of regional governments" about his activity.
Next week we will consider what the Monitoring Group Report reveals about the nature of the Eritrean regime itself, before going on to look at the wider implications of the Report and what should be the response to its conclusions.
***************
Federal Democratic Republic of Ethiopia
Ministry of Foreign Affairs