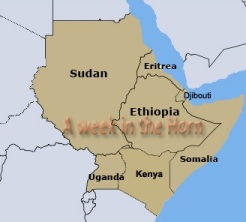 The UN Security Council Tightens Sanctions against Eritrea…..
A briefing for journalists on the Security Council Resolution
And Eritrea closes EU programmes
A change of name and of strategy for Al-Shabaab?'
The Durban Climate Summit (COP 17) ends today
The 14th Ethio-Sudan Joint Border Development Commission meeting
Ethiopia's 6th Nations, Nationalities and Peoples Day celebrated
News and Views:
China's Exim Bank Vice-President on a working visit to Ethiopia
The Deputy Prime Minister and Foreign Minister in Japan
Oil transit fees in dispute between Sudan and South Sudan
——————————————————————————–
The UN Security Council Tightens Sanctions against Eritrea
On Monday, December 5th, the UN Security Council passed Resolution 2023, firmly condemning Eritrea's destabilizing role in the Horn of Africa. No country voted against this long overdue measure, though China and Russia abstained. Both countries are normally reluctant to impose sanctions on individual countries in any circumstances.
Resolution 2023 is unequivocal in its denunciation of Eritrea's various acts of destabilization in the region. It takes full note of the dangerous behavior of the regime in Asmara and expresses deep concern over what it characterized as Eritrea's hostile relations with its neighbors. Despite Eritrea's efforts to link its destabilizing activities with what it claims is an unresolved border dispute with Ethiopia, the resolution calls on the Eritrean government to normalize its relations with all its neighbors, and specifically to address its border dispute with Djibouti in a peaceful manner and in good faith, and pursue the scrupulous implementation of the June 6th 2010 Agreement concluded under the auspices of Qatar. The Council demands Eritrea make available information regarding Djiboutian troops missing in action since June 2008.
The Security Council expresses grave concern at the findings of the Somalia/Eritrea Monitoring Group Report of July 18th this year. This had underlined Eritrea's planned terrorist attacks to disrupt the January 2011 African Union Summit held in Addis Ababa, by targeting visiting dignitaries and civilians as part of a plot "to turn Addis Ababa into Baghdad". That report also confirmed that Eritrea was providing political, financial and logistical support to terrorist groups such as Al-Shabaab, which undermine efforts to bring peace and stability in Somalia.
Resolution 2023 takes note of the decisions of the AU Summit in January 2010 and the January 8th communiqué of the AU Peace and Security Council, welcoming the Security Council's adoption of Resolution 1907 (2009) originally imposing sanctions on Eritrea. It reiterates the Security Council's call upon all states "to ensure strict implementation of the arms embargo" established by Resolution 1907 (2009) and expresses the Council's intention to increase the number of individuals and entities subject to a travel ban and asset freeze. Furthermore, resolution 2023 condemns the Eritrean government's use of a "Diaspora tax" levied on individuals of Eritrean descent living overseas to finance the supply of weapons and other support to opposition groups in Somalia and other countries in the region. It decides that Eritrea should cease "using extortion, threats of violence, fraud and other illicit means to collect taxes outside Eritrea." It expresses concern at the potential use of the mining sector as a financial source to destabilize the region, and urges all states to introduce due diligence guidelines to prevent the provision of financial services which would contribute to Eritrea's violation of relevant Security Council resolutions. It calls on all states to report to the Security Council within 120 days on steps taken and expands the mandate of the Monitoring Group to report on implementation of the measures in the resolution and on violations. It also asks the Secretary-General to report back to the Security Council on Eritrea's compliance with the provisions of this resolution and of Resolutions 1844 (2008), 1862 (2009) and 1907 (2009).
The international community has been forced to take these measures in the face of the repeated failure of the Eritrean regime to heed calls for it to cease its destabilizing activities and its support for terrorist groups. The Eritrean regime's replies to the international community's exhortations have been characterized by intransigence and prevarication. Asmara has consistently tried to de-rail and evade efforts at censure by claiming to be a victim. A recurrent theme articulated by Eritrean officials is that international rebuke of its illicit activities is the result of a western conspiracy against Eritrea. It continues to repeat this. In a letter to the Security Council at the beginning of the week, Eritrea's Minister of Foreign Affairs claimed the United States had made "a mockery of the United Nations Security Council" and accused it of "doggedly" obstructing Eritrea's request for President Isaias to address the Council by "a campaign of pressure and disinformation".
The passage of Resolution 2023 has highlighted the increasing isolation of the Eritrean government. It has also demonstrated the cooperative spirit in IGAD and indeed, in Africa. In an impressive show of regional unity, Prime Minister Meles, President Sheikh Sharif Sheikh Ahmed of Somalia, President Ismail Omar Guelleh of Djibouti, Foreign Minister Moses Wetangula of Kenya and the Ugandan and South Sudanese Ambassadors to the African Union, jointly addressed the Security Council by video link in advance of the discussion of the resolution and expressed support for the sanctions. The views of all the IGAD member states underlined their unanimous request for the urgent need to curb Eritrea's destabilizing activities. Originally, President Isaias had also asked to address the Council. He was issued with an invitation last week, but decided that the invitation gave him insufficient time to get to New York. In the event, he did not use any video link or other means to address the Council.
Resolution 2023 was initially drafted by IGAD and tabled by Gabon and Nigeria, both of which played a constructive role as members of the United Nations Security Council and the African Union. They deserve credit for effectively discharging their responsibilities towards the promotion of peace and stability in our sub-region. What was achieved was a significant diplomatic victory for those who have suffered so much from Eritrea's reckless adventures over the years. In fact, Security Council's members have spoken loudly and clearly: Eritrea's destabilizing activities must be reined in and the efforts to ensure peace and stability in our region intensified.
In light of the international community's unequivocal message, both Ethiopia and IGAD must now expect the Eritrean government to mend its ways and comply with international law and all applicable UN resolutions. Current indications are, however, that the leaders of Eritrea are far from ready to assume responsibility for their actions, and they are already accusing the rest of the world for being in the wrong. An Eritrean Ministry of Foreign Affairs statement this week said that "Eritrea categorically rejects the illegal and unjust sanctions resolution". It called the Monitoring Group Report "a mere fig leaf", and claimed the sanctions were "the result of undisguised United States hostility towards Eritrea" and an attempt "to scapegoat Eritrea for faulty and failed policies in the Horn of Africa". According to the Eritrean Ministry of Foreign Affairs, the United States had "turned the Security Council into a kangaroo court", further discrediting the UN body!
******************
….a briefing for journalists on the Security Council Resolution
Yesterday, the Minister of State for Foreign Affairs, Ambassador Berhane Gebrechristos, briefed local journalists on the new United Nations Security Council sanctions on Eritrea, and on current developments in Somalia.
Ambassador Berhane noted that the regime in Asmara had been in continuous and serious violation of international law for its activities in the region. In its less than 20 years as a state it had invaded Djibouti twice and both Sudan and Ethiopia had been victims of its aggression. Somalia, and Kenya and Uganda had suffered from its activities in providing intelligence support, arms, training and finance for terrorist insurgents in Somalia. Eritrea had supported opposition rebels including terrorist factions with a view to bringing about unconstitutional changes of governments in all the countries of the Horn of Africa. Its efforts at destabilization had even reached across the Red Sea to Yemen. Its disruptive efforts had had serious regional and global consequences. The Eritrean regime had ignored all earlier efforts by the Security Council to rein back its activities. Indeed, it expanded its efforts, posing serious concerns for IGAD and the AU, as evidenced by the UN Monitoring Group's independent investigation. IGAD had therefore requested further sanctions and these the UN had now passed.
Ambassador Berhane made it clear that Ethiopia welcomed Resolution 2023 and the details of its concerns over Eritrea's use of mining revenues and financial services for destabilization purposes. He expressed his strong belief that any further failure by Eritrea to implement this and other relevant Security Council Resolutions could lead to requests for much tougher sanctions. Ambassador Berhane emphasized that neither the previous sanctions nor these affect the lives of the people of Eritrea. The sanctions request has been carefully designed to target only the regime itself. The aim was to encourage the Eritrean leadership to end its destabilization activities and return to a normal pattern of behavior and development. There were no problems with the people of Eritrea who were, after all, also victims and hostages of the dictatorial regime in Asmara.
On current developments in Somalia, Ambassador Berhane particularly emphasized regional efforts at supporting the TFG and removing the threat of Al-Shabaab. He said Ethiopia was willing to respond positively to calls by IGAD, the TFG and AMISOM to support the TFG and its moderate supporters and AMISOM in the fight against Al-Shabaab. He said the details of this were being worked out jointly by IGAD, AMISOM and the TFG. He added that any support provided by Ethiopia would only be on a short-term basis and Ethiopia would not be sending any peace keeping force into Somalia to stay for any length of time.
The details of support proposals were being worked out by IGAD and these would decide on any duration. They would, however, definitely be short term.
*****************
…..and Eritrea closes EU programmes
Meanwhile, on November 15th the EU was sent a letter stating that the Government of Eritrea intended to close all ongoing programmes under the 10th European Development Fund. The letter said this was because the government intended to review and finalize the country's five-year National Development Plan before cooperating with the EU within the framework of the next European Development Fund cycle starting in 2013. The result is that several ongoing programmes have been immediately cancelled. These included programmes in support of the agricultural sector (providing Euros 37 million), for Community Courts (Euros 5 million), for training of public servants (Euros 3.4 million) and for rehabilitating Asmara's National Heritage (Euros 5 million). Another 68.3 million euros would not now be distributed. The EU said it did, of course, respect the decision of the Government of Eritrea and stood ready to continue dialogue to agree a joint strategy based on the principles enshrined in the EU-ACP Cotonou Agreement. The EU Delegation in Asmara thanked all those who had been involved in the projects listed "even though it will not now be possible to reap the full benefits for the people of Eritrea that were originally foreseen." Coincidentally, the Eritrean decision was apparently announced only hours before a scheduled EU-Eritrean Human Rights Dialogue meeting.
In its latest update on Eritrean human rights at the end of September, the UK Foreign and Commonwealth Office noted that the Eritrean government had stepped up its international political outreach, in response to the discussions in the Security Council on tightening sanctions, but it underlined that this had "stopped short of including discussions on domestic issues, including human rights…[the government] refuse to discuss specific cases and put their concern for their national security above human rights." September 18th this year, of course, marked the 10th anniversary of the detention without trial of 11 leading MPs, officials and senior party members critical of President Isaias. The report adds: "The fate of the 11 is still unclear, although most are thought to have died in captivity." Also detained were a number of journalists on September 23rd 2001. Their fate is also unknown. The UK in addition to expressing its concern to the Government of Eritrea also supported an EU statement by the EU High Representative for Foreign and Security Policy, calling on the Government of Eritrea to release all political prisoners or at least to give information and access to their families and lawyers as a humanitarian gesture.
*****************
A change of name and of strategy for Al-Shabaab?
This week, following several days of meetings in Baidoa, Al-Shabaab militants have announced they have changed the name of their organization to Imaarah Islamiyah – Islamic Authority. Among those attending the meeting were Sheikh Ali Dhere, Sheikh Mukhtar Robow (Abu Mansoor), Fu'ad Shongole and Sheikh Hassan Dahir Aweys. The leader of Al-Shabaab, Ahmed Abdi Godane (Abu Zubeyr) did not attend. In a subsequent statement, the group said the change was not limited to the name but would also involve a change of tactics. Sheikh Mukhtar Robow explained the name change: "Al-Shabaab means 'youth' but many of us, including the leaders, are very old so we want to change the name to Imaarah Islamiyah". Other reasons appear to be that Al-Shabaab, following a number of recent defeats, is feeling the need to try to renew its support and put the continuing and protracted leadership conflicts and bickering behind it. It is also facing greater pressure than ever before with Kenya involved in the conflict and with IGAD requesting further help from Ethiopia. The effectiveness of TFG/AMISOM cooperation has had its effect as has the activities of Ahlu Sunna wal Jama'a in central areas. There has also been growing pressure within Al-Shabaab to rein back the role of foreign fighters arguing that this is necessary in order to try to regain the trust of the population.
It appears from the list of those senior commanders participating in the meeting that the ultra-Salafi element of the Wahabi faction, supported by Isaias Afeworki, Eritrea and its allies, has finally managed to highjack the agenda and leadership of Al-Shabaab, essentially sidelining Godane (Abu-Zubeyr). A significant element among those attending the meeting included senior members of the former Al-Itihaad Al-Islamiya (AIAI) led by Hassan Dahir Aweys and Hassan Turki. Among them were Abdullahi Ali Hashi, former leading financier of Hizbul Islam, and Dr. Omar Iman, chair of Hizbul Islam before Hassan Dahir Aweys took control.
In 2010, before Hizbul Islam was swallowed by Al-Shabaab, its chairman, Sheikh Hassan Dahir Aweys tried to persuade Al-Shabaab's leaders to agree to change their name and bring Hizbul Islam and Al-Shabaab together as a single organization. Al-Shabaab leaders rejected this and insisted on swallowing up Hizbul Islam, forcibly bringing its people under Al-Shabaab control. This meant that long-standing leaders and experienced Al-Itihaad Al-Islamiya (AIAI) leaders were sidelined, humiliated and undermined by callow and aggressive Al-Shabaab youngsters who saw them as both clannish and corrupt. The two leading figures in Hizbul Islam, the ailing Hassan Turki and Sheikh Hassan Dahir Aweys were told to stay in Ras Kamboni and Eelasha Biya areas respectively. Al-Shabaab made a deliberate effort to limit the influence of those AIAI leaders who had been so significant during the supremacy of the Islamic Courts Union in Mogadishu in 2006 and within the Eritrean-based Alliance for the Re-Liberation of Somalia (ARS) during 2007-2008. Some of the AIAI leaders quietly submitted to Al-Shabaab's takeover in 2010, others retired into the background, waiting for their chance to take action again.
This finally came this year as Al-Shabaab ran into serious difficulties, first in Mogadishu at the hands of the TFG and AMISOM, and then in Gedo where government and Ahlu Sunna fighters won a series of victories over Al-Shabaab brigades. Ahlu Sunna also won a number of victories in central areas. Within a matter of months, Al-Shabaab lost a large number of fighters and was driven out of wide swathes of territories, losing Mogadishu as well as other areas. Al-Shabaab's firepower, its morale and its internal cohesion were all significantly affected. This provided the former AIAI/ Hizbul Islam members with a cause and an opportunity to try to reclaim their lost influence. Using his former links with Eritrea, Hassan Dahir Aweys saw the opportunity to fracture Al-Shabaab's leadership. Reactivating his political ambitions, he created a strong group within Al-Shabaab's leadership including Sheikh Mukhtar Robow (Abu Mansoor), Fuad Shongole and Sheikh Ali Dhere, all of whom had their own reasons, to stand up against Ahmed Godane (Abu Zubeyr), Ibrahim Afghani, Mahat Karate, Abu-Muscab and Abu Muslim. The group has now forced Godane to accept the leading role of the former AIAI/Hizbul Islam leadership, who are seen as better understanding the dynamics and politics of the region and who might be capable of regaining traditional Somali national and clan support. A group, including Dr. Omar Iman and Abdullahi Ali Hashi has been tasked to figure out a way for Al-Shabaab to survive against the anticipated concerted operations of Kenya, Ethiopia, the TFG, AMISOM and Ahlu Sunna wal Jama'a.
One element in this is a continued flow of ammunition supplies arriving in Kismayo and nearby makeshift ports for Al-Shabaab. Last month, two dhow shipments arrived bringing an assortment of ammunition including RPG rocket-propelled grenades, as well as landmines and hand grenades. Together with the supplies provided by air from Eritrea to Baidoa, these supplies have led to a recent increase in the number of attacks by Al-Shabaab forces. They will also allow Al-Shabaab to arm the recruits it has been seizing from various areas to try to make up for recent losses.
Among recent attacks have been last weekend's attack on a TFG military camp at Hayo near Afmadow in Lower Juba. Al-Shabaab claimed to have taken control of the camp for several hours, killed more than 80 TFG troops and capturing 11 vehicles. Kenyan and TFG forces have been closing in on Afmadow for several weeks, and a Kenyan military spokesman said that more than 40 Al-Shabaab fighters had been killed in the fighting and that eleven TFG soldiers had died, though a number had also been wounded. Yesterday there was also fighting at Tabta and Qoqani villages in Lower Juba, with 8 Al-Shabaab fighters killed and another 10 wounded. On Monday, Kenyan jets launched air strikes on two Al-Shabaab camps south of Afmadow, killing a number of Al-Shabaab fighters and destroying technical vehicles. The same day, a Kenyan warship sank a speedboat which had tried to attack the Kenyan vessel. Clashes have also continued in Mogadishu where Al- Shabaab has been carrying out bombings. On Wednesday there were reports of heavy fighting in the Karan and Huriwa districts of the city when Al-Shabaab launched an attack on some TFG positions.
Meanwhile, today, UN Secretary-General Ban ki-Moon paid the first visit by a UN Secretary-General to Mogadishu since 1993. He told a news conference that he believed Somalia was now at a critical juncture "a moment of fresh opportunities for the future of the Somali people…to bring a new measure of stability and possibilities to people's lives". He announced that the UN Political Office for Somalia would relocate to Mogadishu next month from Nairobi. One reason for this is so it can keep a closer watch on the activities of the TFG and ensure it continues to make progress towards the roadmap which details the progress to be made to improve security, governance, reconciliation and the constitution before the end of the transition in August next year. The UN Security Council has made it clear that funding will be withdrawn unless there is a serious effort to implement the roadmap. After his visit to Mogadishu, the Secretary-General also paid a visit to Dadaab, the world's largest refugee camp in eastern Kenya, near the border with Somalia.
*****************
The Durban Climate Summit (COP 17) ends today
The Durban Climate Summit (COP17 – the Seventeenth Conference of the Parties to the United Nations Framework Convention on Climate Change) ends later today. Next week we will consider the conclusions of the meeting in detail and look at where progress has been made. UN Secretary-General Ban ki-Moon told the 15,000 delegates that a comprehensive and binding climate change agreement might be beyond reach –"for now", and "we must be realistic", but, he added, no "uncertainties should prevent us making real progress." During the week, African delegates narrowed their focus to two key priorities – pushing for a second commitment to the Kyoto Protocol, the legal mandate to bind governments to cut emissions which expires at the end of next year, and secondly, finalization of the agreements made at Cancun to establish a Green Climate Fund. An EU "roadmap" was produced to guide future negotiations for cutting emissions, but critical to any agreement are the United States and the BRICS countries: Brazil, Russia, India, China and South Africa.
Prime Minister Meles, a co-chair of the UN High Level Advisory Group appointed last year by Secretary-General Ban ki-Moon to investigate possible sources of finance for the Green Climate Fund, spoke on the importance of securing finance for African developing projects, noting that Africa had tremendous opportunity to grow in an environmentally responsible way. "It doesn't make sense at all when you are carrying out investment in the green field investment area to start with yesterday's technology. We have to start with what is viable in the future. Climate-resilient development is our only option." Prime Minister Meles expressed Africa's disappointment that the fast track money pledged at Copenhagen in 2009 had "largely failed to materialize". This, he added, "puts the credibility of the whole process at risk in the eyes of the people of Africa." African countries have pointed out that less than a quarter of the $30 billion promised to the developing world by 2013 is new money – the rest has been reassigned from standing commitments, including existing aid budgets. This fast track funding is supposed to provide help until a mechanism can be put in place to mobilize the $100 billion per annum needed after 2020. A report last month from the African Climate Policy Center of the UN Economic Commission for Africa (ECA) demonstrated that the current finance available for Africa is not commensurate for the activities agreed. As Germany's Environment Minister, Norbert Rottgen, noted at the meeting there is still a very real need "for innovative mechanisms to leverage money from those responsible for climate change."
During a panel discussion, Norwegian Prime Minister Jens Stoltenberg, the co-chair of the UN Advisory Group Fund, cited some "encouraging examples of countries that were taking effective action over climate policies". He noted that Australia had introduced a price on carbon; China was testing emission trading systems; Brazil was reducing deforestation; Bangladesh and Rwanda were putting in place strategies to reduce risk and adapt to unavoidable climate change; Ethiopia had launched a Climate-Resilient Green Economy Strategy; the Maldives, Costa Rica and Norway were aiming to become carbon neutral.
*****************
The 14th Ethio-Sudan Joint Border Development Commission meeting
The 14th Ethio-Sudanese Joint Border Development Commission meeting was held November 30th to December 2nd in Bahr Dar, capital of the Amhara Regional State. As a prime objective of the Joint Border Development Commission is to strengthen cultural, economic and social relationships the meetings are held alternately between the two countries. The latest meeting was friendly and cordial with both sides expressing their understanding of each other's views and recognizing the existing strong relationship. District administration officials and local elders on both sides of the border regularly hold meetings to resolve problems at grass roots level. These efforts to control the movement of small arms and illegal weapons along the border, the prevention of deforestation and regular local administration meetings have been encouraging developments since the last Joint Border Development Commission meeting; and on occasion, the Sudanese authorities have also handed over wanted terrorists. Now, following further discussions on the problems, the two sides have agreed to further controls on movements of illegal human traffickers, on methods to bring them to justice and the handling of their respective nationals once they have entered each other's territory.
Both parties indicated their appreciation of the growth of trade along and across the border. Ethiopia has given Sudan a study on the border trade to provide for possible guidelines to increase the amount of trade and expand the commodities traded. Efforts are being made to formalize the customs regulations and the two sides have agreed to sign a Memorandum of Understanding to increase controls to deal with illegal trade activities. Sudan has also agreed to repair and maintain the roads from Gedaref to Metemma and from Gedaref to Port Sudan. These are important for the movement of agricultural products, such as sesame, for export through Port Sudan.
The discussions made it clear the two sides welcomed the growth of cultural interaction and the participation of local people through musical activities and sport festivals being held in the adjacent administrative units. The two parties have agreed to alleviate any problems that tourists have been meeting over customs controls and immigration issues along the border, and to discuss these issues in the local administrations. There are already exchanges of information on health and a joint survey has been carried out to look at the needs to prevent the spread of epidemic diseases along the border corridors. There have also been efforts on both sides of the border to prevent the expansion of any epidemic diseases through vaccination and other mechanisms. Ethiopia and Sudan have now agreed to establish a joint technical committee and assign relevant officials at regional levels. The two sides have agreed to set up friendship schools along the frontier regions as well as increase exchanges of experience between their respective educational institutions. They are going to establish joint IT programs and develop secured web-sites as well as set up hot-line telephone links between the respective regional bureaus to increase information exchanges and strengthen people-to-people relations along the border regions.
*****************
Ethiopia's 6th Nations, Nationalities and Peoples' Day celebrated
The 6th Ethiopian Nations, Nationalities and Peoples' Day is being celebrated today at a national level in Mekelle with a central theme: "Our Constitution for our Diversity, Unity and Renaissance". Attending the celebration were the President of the Federal Democratic Republic of Ethiopia, Ato Girma Woldegiorghis, Prime Minister Meles Zenawi, ministers, high officials of the Regional States, ambassadors and representatives of international organizations, religious leaders, elders, and representative delegations of all nations and nationalities as well as the peoples of Mekelle and its surroundings and other invited guests.
Prime Minister Meles said the day was celebrated in memory of the preparation and ratification of the new Constitution, the key instrument to protect peoples' human and democratic rights, and to remind people of the costs of bringing the Constitution into effect with the full participation of all Nations, Nationalities and Peoples. The Constitution had enabled the peoples of Ethiopia to manage their ethnic, religious and other differences in a democratic way based on mutual respect. This, he said, had brought an end to any political crises and to the backwardness the country had faced in the previous dictatorial era when there was no constitution with any provision for the necessary human and democratic rights. The Constitution in fact helped the nation and its peoples both to guarantee an enduring and stable internal situation for development and allowed it to play a significant role in the efforts to maintain regional peace and security. The Prime Minister said the double digit economic growth registered during the last eight years with the full and active participation of the people was the result of the Constitution. This had enabled all the Nations, Nationalities and Peoples of the country to enjoy not only peace and democracy but also economic growth and human development in which all segments of society were able to benefit in proportion to their contributions. He said this had lit up the renaissance of all the country's Nations, Nationalities and Peoples, and the celebration of this historic day would renew the peoples' commitment to maintain the pace of growth.
The Prime Minister emphasized that one could learn both from one's own experiences and from the experiences of a few successful countries. The journey to a renaissance was not an easy task to achieve. It needed persistent commitment and the right goal, and it could indeed only be realized by decades of continuous double digit economic growth. Ethiopia, mobilizing the entire people, was making its way successfully in the right direction, but he called on all the peoples of the country to renew their commitment, on this historic day, to fight rent-seeking even more resolutely. He stressed the need to stand firm, uninfluenced by any insignificant or temporary problems, and to renew the promises for the realization of the country's renaissance as underlined in the Five Year Growth and Transformation Plan. The Prime Minister reiterated the Government's readiness to provide solutions, uncompromisingly and sustainably, to any problems including inflation and unemployment.
The day was also celebrated at different institutional levels throughout the country including the Ministry of Foreign Affairs, with panel discussions on the Constitution and its provisions on equality of all the country's Nations, Nationalities and Peoples. Other areas highlighted in these discussions include the major features of the Constitution, including group rights, the right to secession, human and democratic rights and the patterns of land ownership. Over a third of the Constitution relates to articles covering provisions for human rights.
*****************
News and Views
Further EU support for AMISOM
On Monday, the European Union announced that it had agreed to boost its funding to AMISOM by a further 50 million euros, bringing the total EU contribution since 2007 to 258 million euros. The EU's High Representative for Foreign Affairs and Security Policy, Catherine Ashton, said this support to AMISOM was part of the comprehensive approach the EU had developed in support of the Horn of Africa "in terms of security, and the fight against piracy, development assistance and humanitarian aid." The EU Development Commissioner, Andris Piebalgs emphasized the key role that AMISOM played in creating conditions for peace and a better future for Somalia. He said the decision was a clear sign that the EU remained committed "to supporting AMISOM in its mission of creating the necessary pre-conditions that will enable the Somali authorities to bring security to its people and progress in the peace process." The renewed EU support will enable AMISOM to continue to fulfill its mandate and reach its total authorized number of 12,000. This still leaves questions open over the funding and the size of AMISOM. The UN Security Council would need to approve extra funding for AMISOM and if AMISOM numbers rise above 12,000, the current cap, this would also need Security Council approval, though the African Union has been requesting an increase to 20,000.
*****************
China's Exim Bank Vice-President on a working visit to Ethiopia
The Vice-President of China's Export-Import (EXIM) Bank has been heading a high level Chinese delegation on a two day working visit to Addis Ababa this week, and on Monday, Exim Vice-President, Zhu Hongjie, signed loan agreements for 6.9 billion birr. One agreement, signed with Ato Sufian Ahmed, the Minister of Finance and Economic Development, was for 1.7 billion birr for upgrading the provision of safe water for Addis Ababa by drilling deep–water wells in selected areas of the city. The second was a Memorandum of Understanding signed with the President of the Commercial Bank of Ethiopia, Ato Bekalu Zeleke, to provide a master loan facility for 5.2 billion birr (US $300 million) for various projects planned under the Growth and Transformation Plan. At the signing ceremony, Minister Sufian emphasized the good relations that Ethiopia and China had in trade and in investment. He noted that the Exim Bank had assisted in many development projects especially infrastructural development, contributing to the country's economic development, telling Exim's Vice-President that : "the agreements we signed today demonstrate how close your bank is to assist Ethiopia." On Monday, Mr. Zhu Hongjie also met with Prime Minister Meles to discuss ways of further enhancing Exim Bank's financial assistance to development in Ethiopia. Exim Bank has provided a total of over 11 billion RMB (about US$1.8 billion) for projects in Ethiopia. The Prime Minister said Ethiopia was very grateful for China's assistance and noted that Exim Bank and other Chinese banks had contributed significantly to Ethiopia's development. He said relations between Ethiopia and China were built on firm foundations and underlined Ethiopia's commitment to work further in collaboration with China. During its visit, the delegation also met with other senior officials and relevant organizations as well as visiting development projects financed by the Exim Bank. On Tuesday, the House of Peoples' Representatives unanimously approved the loan agreement signed with the Exim Bank for the construction of the road from Meskel Square to Bole International Airport in Addis Ababa.
*****************
The Deputy Prime Minister and Foreign Minister in Japan
Ato Hailemariam Desalegn, Deputy Prime Minister and Foreign Minister returned from his visit to Japan at the beginning of the week after a visit from December 1st to December 5th. He described his visit as fruitful, providing opportunities for Japan and Ethiopia to strengthen their bilateral cooperation. The Deputy Prime Minister held talks with Japan's Foreign Minister, Mr. Koichiro Gemba, and other senior Japanese officials as well as members of Japan's Parliament, businessmen and investors and Ethiopians living in Japan. During his visit, Ato Hailemariam and Mr. Koichiro Gemba signed a technical cooperation agreement under which Japan's International Cooperation Agency, (JAICA), will provide further technical equipment and training for Ethiopia. The Deputy Prime Minister also held talks with Japanese officials on concessional loans for the implementation of infrastructural projects in the current Growth and Transformation Plan. In other discussions, he encouraged Japanese investors to participate in a number of industrial development sectors and areas of agro-industrial growth including horticulture, sesame and coffee. The Deputy Prime Minister said that Japanese investors had expressed considerable interest in investing in these sectors. In his discussions with Ethiopians and foreign nationals of Ethiopian origin living in Japan, Ato Hailemariam provided details of the Five Year Growth and Transformation Plan (GTP) and the Grand Ethiopian Renaissance Dam and spoke about the ongoing peace, development, good governance and other developments in the country. He also responded to questions on economic issues including inflation and the government's efforts to bring this down. Thos present during the discussions pledged their support for the success of the Growth and Transformation Plan and the Renaissance Dam.
*****************
Oil transit fees in dispute between Sudan and South Sudan
The Troika, of the United States, the United Kingdom and Norway, which has been on the side lines during the recent abortive African Union High-Level Implementation Panel (AUHIP) sponsored talks between Sudan and South Sudan, has urged the governments of Sudan and South Sudan to resolve their dispute over oil payments urgently. China has also sent its special representative on African Affairs, Liu Guijin, to visit Sudan and South Sudan in an attempt to try to help resolve the dispute. He arrived in Juba on Wednesday, and went on to Khartoum yesterday. Last week China's Foreign Ministry asked Sudan and South Sudan to resolve the issue through "friendly consultations." China does not want to see any shutdown of the oil flow. The Troika said on Tuesday that it noted the detailed proposal from the Government of South Sudan to provide a financial contribution to help the Government of Sudan reduce its financial gap after South Sudan's independence. It strongly urged both parties to reconvene as soon as possible, and ahead of the planned December 20th date, to agree on arrangements for the export of oil. A statement from US Secretary of State, Hillary Clinton, British Foreign Secretary, William Hague and Norway's Foreign Minister, Jonas Gahr Store, encouraged both states "to finalize as soon as possible a sustainable agreement that encompasses all outstanding petroleum sector and financial issues." The Sudan Government has denied it halted South Sudan's oil exports in a dispute over transit fees, but said it had confiscated 23% of South Sudan's crude oil shipments last week to make up for transit payments that it claims that South Sudan owes. In the discussions last week, the African Union High-Level Implementation Panel (AUHIP) proposed a compromise allowing Sudan to take a percentage of annual exports to include transit fees to help it overcome its current economic crisis. In return Sudan could facilitate border trade and open its ports for South Sudan imports. The Sudan, AUHIP and South Sudan have all suggested different figures for a financial assistance package but nothing has been agreed. There remains a wide difference between the figures suggested for possible transit costs for the use of the pipelines through Sudan. In its statement the Troika also encouraged both Sudan and South Sudan to withdraw all forces from Abyei region, pointing out that swift resolution of these outstanding issues would advance security, and called on both parties "to refrain from any further destabilizing actions or inflammatory remarks."
*****************
Kenya and Sudan
The Chairperson of the Commission of the African Union, Dr. Jean Ping, has said he is closely monitoring developments in relations between Kenya and Sudan following the decision of a judge in Kenya to issue a warrant for the arrest of President Omar al-Bashir of Sudan following an application by the Kenya office of the International Commission of Jurists. Dr. Ping noted the common African position on the subject of the immunity of President al-Bashir and of all other incumbent African Heads of State. He also commended the "timely and appropriate" statement of the Executive Secretary of IGAD on the subject. Dr. Ping encouraged President Kibaki and President al-Bashir to leave no stone unturned to clear up any misunderstanding and defuse tensions. On Saturday, Sudan delayed the expulsion of Kenya's Ambassador to Sudan and put on hold its decision to bar all flights in and out of Kenya from Sudan airspace. It is giving Kenya two weeks to appeal the issuing of the arrest warrant and resolve the problem. The Kenyan Government has said it would do everything in its power to ensure the warrant did not damage Kenya's relations with the Sudan. Kenya's Attorney-General has already filed notice of appeal against the judicial ruling, and the notice of appeal will be heard by the Appeal Court, though it is not yet clear when the hearing will take place.
*****************
The 16th ICASA Conference
The 16th International Conference on AIDS and Sexually Transmitted Infections in Africa (ICASA) took place this week in Addis Ababa. Officially opened on Sunday at the Millennium Hall in the presence of Prime Minister Meles Zenawi, former US President, George W. Bush, the Executive Director of UNAIDS, Mr. Michel Sidibe, and the Mayor of Addis Ababa, Mr. Kuma Demeksa. The theme of the highly successful conference which ended yesterday was "Own, Scale-up and Sustain." More than 5,000 delegates from around the world attended to discuss and exchange knowledge and experiences of HIV/AIDS and other sexually transmitted diseases. The conference, which also involved national and community leaders, provided a platform to mobilize Africa's leadership and its international partners in continuing response to HIV/AIDS. At the opening ceremony Prime Minister Meles Zenawi presented President George W. Bush with an Outstanding Leadership Award in recognition of his important contributions to the battle against HIV/AIDS in Ethiopia and across Africa. It was President Bush who launched the President's Emergency Plan for AIDS Relief (PEPFAR) which has pumped nearly 40 billion dollars into bilateral programs for HIV/AIDS and also malaria and TB. PEPFAR currently funds these programs in all of Ethiopia's 140 hospitals. Ethiopia's Health Minister, Dr. Teodros Adhanom says the program is still growing, and showing really positive results. "HIV is declining, malaria declining significantly, and under-five mortality is down, so there are really encouraging results". Last Sunday, Ethiopia launched a National Accelerated Plan for Scaling up Prevention of Mother to Child Transmission Service in collaboration with partners. The aim is to eliminate new HIV infections among children by 2015.
*****************
Federal Democratic Republic of Ethiopia
Ministry of Foreign Affairs