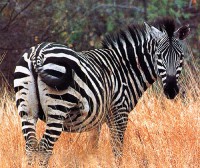 The Park was established as a sanctuary for the endemic land endangered swayne's hartebeest. The 514-square kilometre park is in the Rift Valley, 2,000 metres above sea-level, between lakes Abaya and Chamo in South Central Ethiopia.
Although mainly open grassland, it also contains areas of savannah woodland and highland forest. The Park's 84 mammal species include hippo, zebra, buffalo, greater Kudu, reedbuck, Grant's gazelle, lion and leopard. Seventy-eight square kilometres of the park is water-parts of lakes Chamo and Abaya. The lakes support many species of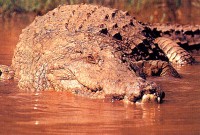 fish including Nile perch and tiger fish, as well as hordes of hippos and crocodiles.
In Nechisar National Park there is no hotel or lodge accommodation but camping is permitted. The best point from which to explore the National Park, is from the regional seat of Arba Minch. Much of the Nechisar National Park can be enjoyed in a full day's drive.