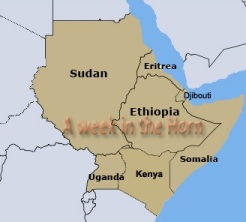 Kenya responds to persistent Al-Shabaab provocation
COMESA's 15th Summit in Malawi
Climate Change and Development in Africa Conference held in Addis Ababa
Is one man's agricultural investment another's land grabbing?
Terrorism, security, civil liberties and human rights organizations
——————————————————————————–
Kenya responds to persistent Al-Shabaab provocation
On Sunday, Kenya sent at least two battalions of troops across the border into Somalia in an offensive against Al-Shabaab in response to a number of recent terrorist activities in Kenya, and according to Foreign Minister Moses Wetangula, at the request and at the invitation of the Somali government. The operation was announced by Internal Affairs Minister, Professor George Saitoti who said Kenya had decided to take "robust measures to protect and preserve the integrity of the country and the national economy and security." At a press briefing in Nairobi on Saturday, accompanied by Defence Minister, Yusuf Haji, Professor Saitoti gave a chronology of the provocative actions by Al-Shabaab, including killings and abductions of tourists and Kenyans. Two Spanish employees of Medicins Sans Frontieres were seized from a Dadaab refugee camp on October 13, and a Kenyan driver working for another agency Care a month earlier. There have been two recent abductions of foreign tourists, both women from north-east Kenya, one of a wheelchair-bound French woman who is now reported to have died while a prisoner. Another tourist was killed. In addition, there have been a series of clashes between Al-Shabaab militias and Kenyan security along the border area which have caused casualties, and Al-Shabaab is regarded as being responsible for a total of seven major incidents including the attacks on the attacks on the Dadajabula Police Post in 2009, a raid on the General Service Unit's camp at Liboi last year, and the laying of mines and explosive devices against Kenya police and military in Mandera last July. There have also been numerous kidnappings and hijackings within Kenya's borders, including two Catholic nuns in El Waq in 2009 and two soldiers last July as well as the recent attacks on foreign tourists and others. Kenya, of course, also hosts nearly 600,000 UN-registered refugees from Somalia, over 525,000 of them in the Dadaab camps.
Professor Saitoti said Kenya was ready to take any necessary action to preserve its territorial integrity. Kenya had invoked Article 51 of the UN Charter which says "Nothing in the present Charter shall impair the inherent right of individual or collective self-defence if an armed attack occurs against a Member of the United Nations, until the Security Council has taken measures necessary to maintain international peace and security." The Defence Minister said "If you are attacked by an enemy, you have the right to pursue the enemy…Al-Shabaab will be pursued." He added that the military was capable of dealing with any situation on the border.
The Kenyan forces appear to have crossed the border in several places including Gedo region across the border from the border town of Mandera. Kenyan troops have also been reported in the town of El Waq, but the main thrust was via Liboi and Dhobley moving in the direction of Afmadow, 130 kilometers from the border. The advance of ground troops and armour was accompanied by air strikes and helicopter activity. The Kenyan forces moved rapidly, and after driving Al-Shabaab out of Qoqani, 80 kilometers from the border, together with TFG forces and Kenyan-trained pro-TFG government militia, have moved towards Afmadow, a major Al-Shabaab base in Lower Juba region but heavy rain has slowed the advance. The rainy season has just started in that area. There have been reports that Al-Shabaab had been reinforcing its fighters there, forcibly recruiting youngsters for its forces and digging trenches around the town. There are also reports that Al-Shabaab has been reinforcing its fighters in Kismayo, drawing them from other areas in Hiiraan, Galgadud, Middle and Lower Shebelle. A military spokesman said Al-Shabaab had lost 73 fighters; Kenya losses were no more than five people killed when a helicopter crashed. The villages and districts recovered from Al-Shabaab are being handed over to the forces of the TFG, its Ras Kamboni militia allies and local administration officials.
Kenya is co-ordinating its operations with the TFG. The Defence Minister and Foreign Minister Moses Wetangula were in Mogadishu on Tuesday to talk to President Sheikh Sharif and Prime Minister Abdiweli Mohamed about the joint military offensive. Discussions focused on closer security co-operation. In a subsequent statement, the two sides pledged to cooperate in "undertaking security and military operations in Lower Juba border regions of Somalia" and "pre-emptive action and pursuit of any armed elements that continue to threaten and attack both countries." Following the visit to Mogadishu, Mr. Wetangula and Defence Minister Yusuf Haji visited Addis Ababa where they held talks with Dr. Jean Ping, the Chairperson of the AU Commission and Prime Minister Meles. Mr Wetangula said subsequently that both the AU and Ethiopia had made clear their support for Kenya's action.
Kenya hasn't detailed its intended aims for its action but clearing Al-Shabaab extremists away from the border and securing the safety of the border is clearly one element. In the past Kenya has encouraged the establishment of a buffer zone along the border with local militias supporting the TFG, but this failed to prevent Al-Shabaab activity across the border. Now it clearly intends at least to ensure that Al-Shabaab is kept much further away from the border. Another aim will be to provide a guarantee of humanitarian access all along the border area and perhaps more deeply into the famine areas of southern Somalia, This will certainly be welcomed by the international aid agencies which have been frustrated by the refusal of Al-Shabaab to all their operations in these seriously drought and famine-affected areas, though the current fighting will continue to make assistance difficult. A third possibility is the port of Kismayo which provides A-Shabaab with much of the revenue which pays for its fighters, and TFG officials have said that the TFG now plans to launch "an all-out-war' to take Kismayo. A Kenyan military spokesman said on Thursday that Kenyan troops would push forward to Kismayo and would stay in Somalia until there were no Islamic insurgents left. He also said that Kenyan forces had taken control of Ras Kamboni close to the Kenyan border in the south.
Al-Shabaab has responded to Kenya's intervention by threatening retaliation in Kenya: "The bloody battles that will ensue as a result of this incursion will most likely disrupt the social equilibrium and imperil the lives of hundreds of thousands of civilians; and with war consequently comes a significant loss of lives, instability and destruction to the local economy and a critical lack of security." Sheikh Ali Mohamed Rage, Al-Shabaab spokesman, claimed that Al-Shabaab had not been responsible for recent kidnappings and any claims to the contrary were unfounded. Kenya, of course, has also been the target of previous Al-Qaeda/Al-Shabaab attacks, in 1998 when the US Embassy in Nairobi was bombed, causing thousands of casualties mostly Kenyan, and again in 2002 when a hotel at Mombasa was bombed. Some of those involved in these atrocities took refuge in Somalia.
President Kibaki said yesterday that "the security of [Kenya] is paramount. We will defend out territorial integrity through all measures necessary to ensure peace and stability." The government has also announced that it would be carrying out checks in the Nairobi suburb of Eastleigh to deal with those who were in Kenya illegally. Security has been tightened at bus terminals, airports, hotels and shopping centers and travellers on air and road transport will be screened especially on routes to and fro the border with Somalia. A number of Al-Shabaab "sleepers" are said to have been arrested in the Dadaab refugee camps.
Meanwhile, in Mogadishu this week, AMISOM and TFG forces have carried out new offensives targeting the last areas in which Al-Shabaab was based, taking over the Daynile district of the city at the beginning of the week, and on Thursday moving into the areas around the industrial road in Daynile, and into the northern part of Mogadishu. They have taken Daynile police station and other parts of Daynile, the last strong base of Al-Shabaab that was left in the city following Al-Shabaab's withdrawal from most of Mogadishu two months ago. Inevitably, however, there is still a danger of suicide bombings and there were two in Mogadishu during the week.
******************
COMESA's 15th Summit in Malawi
The Fifteenth Summit of the COMESA Authority of Heads of State and Government was held in Lilongwe, Malawi on Friday and Saturday last week under "Harnessing Science and Technology for Development". Malawi President, Professor Bingu wa Mutharika, is the new Chairperson of COMESA, the Common Market for Eastern and Southern Africa for 2012. The meeting was attended by King Mswati of Swaziland, President Mugabe of Zimbabwe, President Omar al Bashir of Sudan, President Pierre Nkurunziza of Burundi, the Vice-Presidents of Kenya, Zambia, Seychelles, the Union of Comoros and the Prime Minister of Djibouti. Among attending ministers were Congo's Minister of International and Regional Cooperation, Egypt's Minister of Communication, Eritrea's Minister of Trade and Industry, Ethiopia's Minister of Finance and Economic Development, Mauritius Minister of Foreign Affairs, Rwanda's Minister of Trade and Industry, South Sudan's Minister of Commerce, Industry and Investment and Uganda's Minister of State for Foreign Affairs as well as the Chairperson of the African Union Commission, Dr Jean Ping, and the Executive Secretaries of the East African Community and the Southern African Development Community. The sixth COMESA First Ladies Roundtable was also held during the Summit.
President Mutharika, in his welcoming statement said that his Government decided to continue with the theme of the Fourteenth Summit: "Harnessing Science and Technology for Development" as there was still much to be done in implementing this theme. He called on the Summit to take time to reflect on the past and chart the way forward by taking bold decisions that will shape up policy for economic development in the region through regional integration based on regional realities. He urged member states to actively participate in the negotiation of the COMESA-EAC-SADC Tripartite Free Trade Area which aims to create a larger market covering all 27 countries in the East and Southern Africa region.
The Summit reviewed and adopted the report of the Secretary General on the State of Regional Integration in COMESA, the proposal for innovative means of financing COMESA regional integration programs, and the reports of the Thirtieth Meeting of COMESA's Council of Ministers, of the Eleventh Meeting of the Ministers of Foreign Affairs, of the Eastern and Southern Africa Economic Partnership (ESA-EPA) Council of Ministers on progress regarding the status of EPA negotiations with the European Commission, and the Report on the Status of the COMESA-EAC-SADC Tripartite Arrangement. The Summit also endorsed the conclusions and recommendations of the Seventh COMESA Business Forum and launched the COMESA Annual Report for 2010. At the end of the Summit, a communiqué was issued covering all of the points discussed.
The Summit noted with satisfaction that intra-COMESA trade had increased to US $17.4 billion by the end of 2010. This signified a recovery from the drop to US $12.7 billion in 2009 due to the financial crisis and economic recession. When the Free Trade Area was launched in October 2000 the value of intra-COMESA trade was only US $3.1 billion. The Summit welcomed Egypt's adoption of the 35% value addition threshold under the COMESA Rules of Origin, bringing it into line with other member states. Good progress had been made on the formation of the COMESA Customs Union and the Authority has established a Ministerial Task Force to work with member states to address any outstanding issues to make sure a functional Customs Union is properly implemented by the end of the transition period. Considering the conference theme, the Summit adopted a COMESA strategy and implementation plan on science and technology and directed the secretariat to work with member states in the establishment of science, technology and innovation parks and priority industry clusters, and to develop mechanisms for exchange and sharing of experiences amongst member states. It also directed the secretariat to develop programmes for harnessing local technologies for processing and branding local products.
The Summit reviewed the progress of agricultural development in COMESA member countries and expressed its concern on the devastating drought affecting the Horn of Africa. It called for the international community to provide emergency and long term support for projects and programmes to mitigate the effects of drought. It urged the fulfilment of pledges made at the AU pledging conference held in Addis Ababa in August. It noted with satisfaction the progress made in the implementation of the Comprehensive Africa Agriculture Development Program and urged COMESA member states that have not yet signed National Compacts to do so.
The Summit endorsed the recommendations of the Ministers of Foreign Affairs on peace and security. Although Somalia is not a member of COMESA, the Summit noted the lawlessness of Somalia and the resultant activities of pirates. It said the situation in Somalia had become a major source of insecurity for the Horn of Africa and indeed globally through piracy and threats of terrorism. It called for the region to think "outside the box" for solutions to its conflicts. Member states were urged to support the African Union and the Intergovernmental Authority on development (IGAD) as they lead the process of finding a lasting solution to the Somalia issue.
The Summit congratulated South Sudan on its independence and welcomed the Agreement between the Republic of South Sudan and the Republic of Sudan for the withdrawal of forces of both parties in Abyei and other border areas. It congratulated countries in the Great Lakes region for their significant progress towards reconstruction and transformation. It expressed concern over the lack of progress towards the resolution of the border dispute between Djibouti and Eritrea and called upon both parties to engage in the mediation process in good faith and to refrain from the use or threat of use of force. It reiterated its concern at the continued impasse in the peace process between Eritrea and Ethiopia and called for renewed African Union efforts to help the two countries overcome the difficulties facing the peace process.
During the Summit, Malawi's First Lady, Madam Callista Mutharika, presented the report and recommendations of the COMESA First Ladies' Roundtable. She called on COMESA member states to come up with innovative strategies to improve maternal health in the region through the use of science and technology. Madam Mutharika said this was the only way the region could reduce maternal mortality and meet the Millennium Development Goal for drastically reducing maternal mortality by 2015.
*****************
Climate Change and Development in Africa Conference held in Addis Ababa
The first conference on Climate Change and Development in Africa (CCDA-1) was held this week in Addis Ababa at the United Nations Conference Centre. Organized by the ECA's African Climate Policy Center, an initiative of the AU, the African Development Bank and UNECA, the three day meeting brought together some 700 participants from African member states, regional economic communities, river basin organizations, NGOs and civil society, the private sector, academia, and development partners. The conference was opened by Ato Hailemariam Desalegn, Deputy Prime Minister and Minister of Foreign Affairs of the Federal Democratic Republic of Ethiopia who called on African governments to put climate change adaptation as a central element in their national development plans. He emphasized that adaptation was the critical response to the impact of climate change and the need to stabilize atmospheric concentrations of greenhouse gases. He underlined the importance of the conference to provide guidelines and directions for the position of African leaders at COP 17, the climate change talks to be held in Durban in December.
Mr. Abdoulie Janneh, UN Under-Secretary-General and Executive Secretary of the UN Economic Commission for Africa (UNECA), also addressed the opening session, pointing out that adaptation was not just one of the options for Africa it was an obligation, but added that adaptation without rapid cuts in emissions to keep global warming to its lowest possible level would be futile. The keynote address was given by Dr. R.K. Pachauri, the Director General of TERI and Chair of the Inter–Governmental Panel on Climate Change. This was followed by a high level dialogue among several panellists who included the EU Climate Change Commissioner, Ministers from the Republic of Congo and Guyana and the Director General of Ethiopia's Environmental Protection Authority. This underscored Africa's development challenges in the context of climate change, noting how African countries are leading the climate change agenda, what this means for the continent's future and Africa's climate change negotiating position.
The title and theme for the conference was "Development First: Addressing Climate Change in Africa", and four sub-themes were considered under this: Climate Science, Data, Information and Service Delivery; Climate Resilience Development and Adaptation; Low-Carbon Development in Africa; Economics and Finance. Its overall objectives were to establish a forum for dialogue, enhance awareness raising, mobilize effective commitment and actions through bringing together policymakers, academicians and practicing stakeholder with the aim of effectively bringing climate change concerns into a central place in development policies, strategies, programmes and practices in Africa. The conference also aimed to strengthen Africa's position and participation in international climate change negotiations to ensure proper reflection of the continent's priorities in a post-2012 international climate change regime.
The conference produced a number of recommendations. On the issue of Climate Science, Data, Information and Service Delivery, the conference emphasized the crucial roles of climate information in national development planning, of managing climate opportunities and risks and of mitigation and adaptation. There was a firm recommendation for member states to mainstream climate change in their development policies, planning and practice. Member states were encouraged to build up the capacity to collect, analyze and use climate data and information for decision makers at all levels. Regional centers should scale-up African-focused climate research to reduce prediction uncertainties in user-relevant climate variables, and use advanced technologies to improve collection and storage of data, as well as retrieval, analysis, information generation and dissemination.
On the sub-theme of Climate Resilience Development and Adaptation, the focus was on the socio-economic challenges and risks posed by climate-induced hazards and disasters, monitoring measures and informed policy responses for good climate risk management. Recommendations included a call for African states to strengthen their policies and interventions for effective climate change adaptation and increase investment on water control and management. Regional Economic Communities and other regional centers should establish work programmes for agriculture under the Cancun adaptation framework to link means of implementation with early warning systems, weather communication, irrigation, seed multiplication and technology-sharing. African negotiators on climate change should consider land-use efficiency and hydropower development as clean development options. Financing for investment could be sought through the Clean Development Mechanism of the Kyoto Protocol. Member states should build capacity for research into climate change adaptation in agriculture, water management, energy and transport.
The conference underlined the need to explore low-carbon development within the context of the green economy. It addressed energy-access challenges, the importance of financing for Reducing Emissions from Deforestation and Forest Degradation (REDD+) and of identifying opportunities in Land Use, Land-Use Change and Forestry (LULUCF) across Africa. It recognized that a future low-carbon pathway will require involvement of public and private sectors as well as sectoral collaboration. African member states should be involved with private and civil society to develop strategies to advance low-carbon development. They should also strengthen regional cooperation in service provision in energy (Ethiopia was congratulated for selling electricity to Djibouti), focus on advantageous areas in agriculture, and implement policies to promote access to affordable and clean energy services to reduce poverty and promote development.
The final focus was on the impact of climate change on development. The need for effective action was underlined including innovative financing mechanisms to adapt and mitigate the effects of climate change within the context of sustainable economic growth and poverty reduction. Action on climate and meeting development imperatives must be balanced. Member states should strengthen the capacity to assess risks posed by climate change and its economic implications. African negotiators on climate must negotiate a clear and agreed baseline for new finance to enhance transparency and build trust between developed and developing countries. They should clearly measure the cost of adaptation and mitigation and produce a range of estimates for the cost of adaptation and mitigation in Africa. These must include the development of projects and programmes for investment in line with development plans and priorities. Research institutes and the ECA/ACPC should leverage new funding through innovative engagement in the climate dialogue process, the green climate fund and the efforts of member states to build capacity of energy entrepreneurs in innovative financing mechanisms for climate-related investment.
*****************
Is one man's agricultural investment another's land grabbing?
The question of land has always been a matter of paramount importance in countries like Ethiopia where the livelihood of the vast majority of the people is based on agriculture. It is hardly surprising that land and the issues associated with it including agriculture and rural development are central to government policy formulation and implementation. Equally, the lack of knowledge of relevant government policies often generate misplaced criticism of what is referred to as "land-grabbing" when large-scale agricultural development is involved, in Ethiopia and other African countries including Mozambique, Tanzania, Madagascar and Ghana. It needs the right perspective for interested parties to get an accurate understanding of the reality of the situation, which varies, of course, from place to place.
In the first place, we need to understand the definition of "land grabbing". It is something that can be defined in a number of ways depending on the time and context. During colonial times in Africa, it meant the forcible eviction and dislocation of indigenous populations and the allocation of their land to new settlers from the colonizing country. The history of colonial Africa is full of cases where native Africans were ruthlessly dispossessed of their ancestral land and relocated to far-away places, often at gunpoint. In the post-colonial era, "land grabbing" continued through shady deals and other deceitful methods, usually involving the bribery of local chiefs or other government officials. In almost all cases, the "land grabbers" were very specific in their choices. They targeted the best quality land for development of large plantations, for mining activities or for real estate expansion. The only beneficiaries of these dubious transactions were the "land grabbers" themselves and a few corrupt government officials. The inhabitants of the lands themselves were neither consulted nor compensated.
Even the most superficial look at the current situation of agricultural development in Ethiopia shows an entirely different picture. To begin with, as Ethiopia believes the main source of economic growth in the country is agriculture, the main driver of agricultural activity remains small-holder farming. Equally, since there are large expanses of vacant land available in sparsely populated areas of the country there is the opportunity to include large scale farming as a significant part of the government policy of agricultural development. The policy of the government is therefore to promote extensive farming in small-holder areas where there is abundant manpower and intensive industrial farming where there is vacant land suitable for large-scale agricultural development. This allows for the provision of modern farming techniques, the boosting of food production, ensuring market access for exportable agricultural produce, supplying raw material for the local agro-processing industry and the provision of extensive employment opportunities.
As no displacement of farmers from small-holder areas is taking place, any criticism of alleged "land grabbing" in Ethiopia must be directed at the large-scale agricultural developments currently taking place for the most part in the Gambella, Benishangul Gumuz and SNNP Regional States. Here again, one has to look at the actual process of land acquisition, a process that takes maximum care not to infringe the rights of the local people. The government has set up a "land bank" which identifies and registers vacant and unused lands throughout the country. At the moment the land bank has about 3 million hectares of land registered that can be made available for large-scale agricultural development.
Any proposals brought by an investor are carefully examined. Each proposal is carefully scrutinized and evaluated to make sure the investor has the financial and technical capability to launch and run the project effectively, efficiently and, most importantly, in an environmentally sound manner. In most cases, no more than an initial 10,000 hectares of land is issued and any increase depends upon successful evaluation of the investor's performance on the land already made available. The relevant government departments, including the Federal Ministry of Agriculture and the federal and regional investment and agriculture authorities, follow the development closely to make sure all legal processes and regulations are fully observed by the developers.
The Ministry of Agriculture emphasizes that "agricultural investment land in Ethiopia is transferred to domestic or foreign investors after all legal processes are observed". In a statement last week, the Ministry noted that this only happened after "making sure that these and other procedures including environmental impact assessments are conducted." The Ministry administers lands of over 5,000 hectares; smaller areas are dealt with by the regional state authorities. A Ministry official stressed that it made no sense to talk about "land grabbing" when "investors are actively utilizing the and to increase the agricultural productivity in line with the country's agricultural development program." He added that "in Gambella 225.012 hectares is leased by foreign investors with a registered capital of over 46.3 billion birr," and another 180 domestic investors were also engaged in the same area. Rice, cotton and oilseeds were already in production. The Ministry conducts monitoring and evaluation of all agricultural investment activities every three months. Experience so far shows no sign of the vices that can appear as a result of "land grabbing". Indeed, on the contrary what is visible demonstrates all the characteristics of valuable and useful foreign direct investment in the field of agriculture.
To sum up: in Ethiopia land that has been leased to investors is vacant and unused land and there has been no arbitrary dislocation of local populations. Shady land deals between local government officials and investors are impossible as investors have to deal directly with the Federal Ministry of Agriculture. It might be added that in Ethiopia most of the land for this investment is being used for food production. Only 2% is taken up by bio-fuel production. The result is that foreign direct investment has increased, significant employment opportunities have been created and modern farming techniques have been introduced on a substantial scale in these new developments.
*****************
Terrorism, security, civil liberties and human rights organizations
It is axiomatic that there is always an uneasy equilibrium between security and civil rights whether in the US and the UK, and other countries like Ethiopia which have been the subject of terrorist activities. In the aftermath of terrorist attacks such as 9/11 in the US security was of course uppermost, with people more concerned about their safety, but after a few years without attacks the balance tends to shift towards civil rights, though vigilance remains the price of safety. Preventing terrorism, of course, requires different techniques from the arrest of those responsible for actual attacks, and it is not unusual for counterterrorist activities to lead to claims that the security forces have engaged in aggressive proactive operations.
In the west, civil liberty groups often express concern over security methods, and in New York, for example, there have been recent media reports of police activities including possibly "unlawful covert surveillance operations of the Muslim community." Congressmen have asked the US Justice Department to investigate. In fact, in the wake of the atrocities of 9/11, New York, not surprisingly, moved towards strenuous efforts at terrorist prevention rather than limiting itself to the arrests of perpetrators. Police guidelines were changed to allow widespread monitoring of public activity and investigation of possible indications of terrorist or criminal activity. A Counter-Terrorism Bureau was set up in 2002 to provide for training, coordination and response of police units; it works closely with the Intelligence Division. Together their focus shifted from waiting for an attack to happen to trying to prevent and disrupt possible attacks. Police forces in the UK and elsewhere in Europe have done the same. This has meant that people have been arrested before terrorist atrocities have taken place, and have therefore faced lesser charges, such as fraud or conspiracy to acquire explosives, rather than terrorism or homicide. The process involves keeping a balance of security and civil liberty, and it requires accurate intelligence to separate innocent from threatening activity.
The actions of the New York Police Department apparently include open observation throughout the city in order to understand local dynamics, down to the local level, to provide the context for reporting and intelligence. This is coupled with literally thousands of calls made by the public to report suspicious activity. Undercover officers observe and talk to residents, looking for signs of criminal or terrorist activity. They are currently accused of primarily targeting Muslim neighbourhoods, hardly surprising in the context of recent terrorist activity. Despite criticisms by civil rights/human rights organizations, this is not something new. Police officers in both the US and Europe have been carrying out similar activity for years when looking for signs of criminal activity by the mafia or other criminal organizations. Whatever civil rights organizations may claim, these activities do not presume guilt. Currently, there may be considerable focus on jihadists in the West, for obvious reasons, but certainly in the UK, for example, security does not neglect to continue to collect intelligence on the IRA and Irish terrorist activity.
In fact, counterterrorist and intelligence methods are still fairly new. They continue to develop. They obviously need to be scrutinised and a proper balance found between guarding lives and protecting people's rights, but emotive claims and allegations by external bodies with little or no understanding of local dynamics, and with no local presence, are hardly helpful. Blanket denunciations of counter-terrorist activities in Ethiopia, for example, are of no help either in limiting terrorist activities or in providing the right balance between safety for the population and civil liberties. Ethiopia, of course, has suffered a significant number of terrorist attacks over the last decade or more. Fortunately, none have been major atrocities on the scale on 9/11, the attacks on the US embassies in Nairobi and Dar es Selaam, or even Al-Shabaab's latest suicide bomb in Mogadishu. There have, nevertheless, been a significant number of real, terrifying and often fatal attacks.
It is particularly unhelpful when allegations are made on the basis of information provided by groups that have been formally identified as terrorist organizations and which are externally based. The media or human rights groups use of terrorist-supplied information provides the terrorist organization with free publicity and dissemination of its own publicity. Criticisms of the counter-terrorist activities of the New York Police Department or of the Metropolitan Police Department in London are made by media organizations or civil rights bodies that operate in New York or in London. Accusations against security forces or criticisms of the activities of security departments in Addis Ababa or Ethiopia usually come from international human rights' organizations also based in London and New York. The claims are seldom, if ever, based on accurate information or on evidence from the ground. Nor, usually, is there any sign of an attempt to try to investigate the accuracy of the claims, to express concern about the source, or cast doubt about their reality. They are claims made by opposition sources and, as such, they are apparently considered automatically, even certainly, true. Equally, any denials by government officials are immediately, and as automatically, assumed to be untrue.
Given this approach, it is hardly surprising that the methodology of these human rights' bodies have been coming under growing criticism. It is particularly disappointing that these bodies themselves persist in assuming that they must be in the right and that any criticism of their activities should be dismissed as an attack on human rights. They smugly, and consistently, refuse to accept that they themselves might conceivably be at fault. And, sometimes, they most certainly are, though as many of the criticisms of Human Rights Watch, for example, relate specifically to its methodology and to its self-serving assumptions of certainty and superiority as they do to specific inaccuracies and errors. The criticisms have nothing to do with the general issue of human rights and everything with the way Human Rights Watch carries out its activities and with the false assumptions that it so persistently repeats.
As we noted a week or two ago, the UK Secretary of State for International Development recently told Human Rights Watch quite firmly that the British Government could not agree with either the assertions or the conclusions of Human Rights Watch over its claims of politicisation of aid in Ethiopia. He added that "we do not believe [your] report is methodologically sound" and that "it is important not to overstate criticisms in an unbalanced manner". Given the wealth of contrary evidence that Human Rights Watch must have deliberately disregarded in order to reach its alleged conclusions, one must agree with this very compelling assessment of its activities. Indeed, the rebuke appears considerably milder than Human Rights Watch might have expected, or deserved.
*****************
Federal Democratic Republic of Ethiopia
Ministry of Foreign Affairs